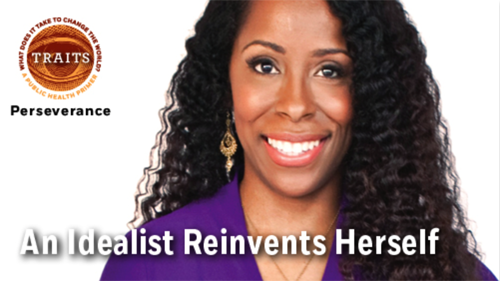 Dr. Carla Stokes's groundbreaking research and work as an adolescent health expert, professional youth speaker, life and business coach for women and girls, and founder of Helping Our Teen Girls In Real Life Situations, Inc. (HOTGIRLS)® is featured in the Fall 2014 issue of Findings (Volume 30, Number 1), the official magazine published by the University of Michigan School of Public Health (UM SPH).
The article highlights how Dr. Carla's perseverance helped her overcome challenges and transform from the founder of a struggling nonprofit organization to a thriving social entrepreneur and internationally recognized leader in the girl empowerment movement.
Dr. Carla completed her Doctor of Philosophy (with distinction) and Master of Public Health degrees in Health Behavior and Health Education (with a cognate in Social Work) from the University of Michigan.  Her doctoral dissertation research investigated the intersections between adolescent girls' sexuality, identity and body image with youth culture, hip hop and social media. She was recognized with an honorable mention in the University of Michigan Distinguished Dissertation Awards competition, the highest award given to University of Michigan graduate students.  Her research has appeared in scholarly publications including the international peer-reviewed journal, Culture, Health & Sexuality and the book, Girl Wide Web 2.0: Revisiting Girls, the Internet, and the Negotiation of Identity, edited by Sharon Mazzarella.
Click on the image below to read the article by Madeline Diehl.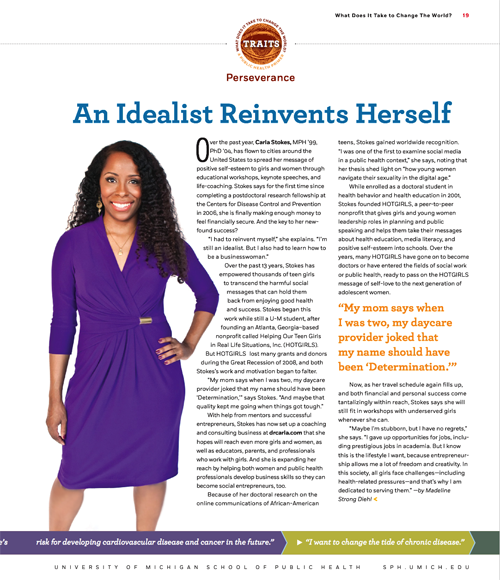 Click here to download the entire publication (page 19).

More from Dr. Carla: