Watch Dr. Carla in Action
Hire Dr. Carla to Speak at Your Next Event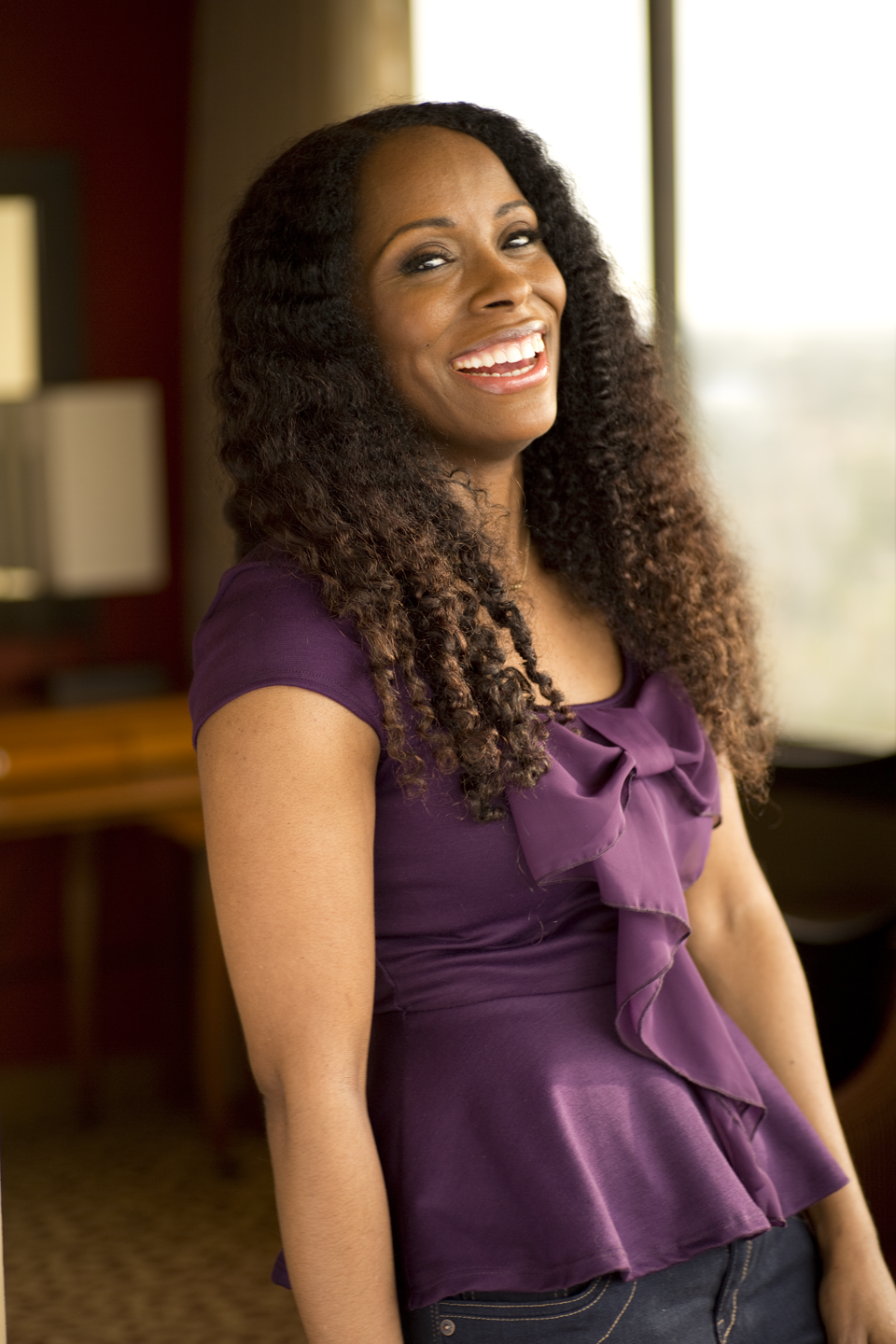 Dr. Carla is a highly sought after speaker, educator and success coach who is respected internationally in the field of girls' healthy development and empowerment.  She takes on limited speaking engagements for teens, girls, parents, educators and youth-serving professionals. Dr. Carla has lectured at Stanford and other renowned universities, as well as spoken to thousands of youth and adults at schools, professional conferences, association meetings, youth summits and youth-serving organizations.  Her unique presentation style is engaging, thought provoking, inspirational, interactive and down-to-earth.  She is skilled at connecting with and relating to people from diverse backgrounds.
A highly rated speaker for youth, women, educators, and parents, Dr. Carla has been educating and speaking to youth since her teen years.  She shares personal stories about how she overcame personal challenges to motivate her audience to take responsibility for their success, make positive choices, and reach their full potential.
As a media literacy educator, she often uses relevant and entertaining examples from teen-oriented popular culture (i.e., music videos, movies, TV, magazines, social media, etc.) to illustrate key points and engage the audience in lively discussions and critical thinking related to the requested topic.  Instead of lecturing, Dr. Carla draws from her experience as a certified teen life and success coach by asking powerful questions that encourage self-awareness and inspire audiences to adopt a positive attitude, overcome adversity and create solutions to their own challenges. Her programs are perfect for schools, universities, youth summits, leadership conferences, girl empowerment programs, parent education, co-ed assemblies and other events.
Selected Youth Presentation Topics and Descriptions
Get Real About the Media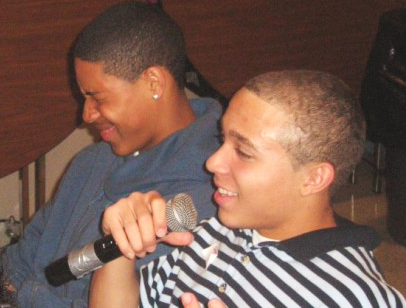 As girls and boys navigate adolescence, they are bombarded with contradictory and potentially harmful messages from the mass media, peers and society about how they should think, look, dress and act. These societal pressures and gender norms influence teens' self-concept, goals, behaviors and relationships with friends and romantic partners. Reality TV has been criticized for promoting violence, bullying, gossiping, materialism, excessive partying and reckless behavior. Many teens believe that reality TV shows are real and unscripted and research has demonstrated that reality TV has a negative impact on teen's behavior, attitudes and how they view real-life situations.
In this interactive presentation, Dr. Carla utilizes relevant examples from popular media (reality TV, music videos, movie/TV clips, magazines, ad campaigns, social media trends, etc.) to teach youth how to recognize, resist and think critically about how social pressures, consumerism and gender role stereotypes affect their daily lives, decisions and future success. Youth are motivated to construct their own positive identities, make healthy choices, develop healthy relationships and pursue their dreams. In workshop settings, students are given the opportunity to construct their own media and popular education materials to educate their peers about health and social justice issues. The presentation can be customized to focus on a specific topic or issue that is most relevant for your students.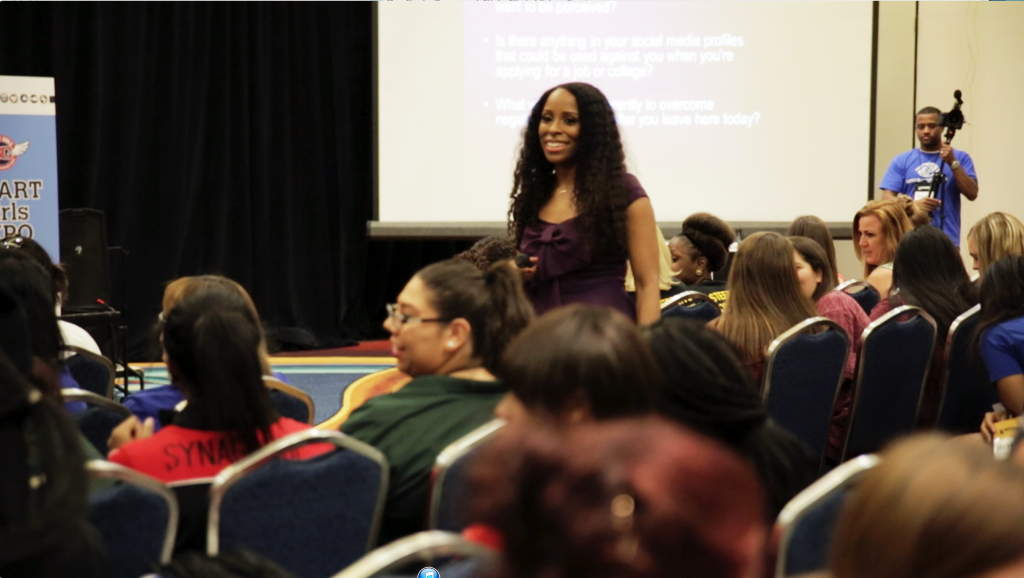 Here is a sampling of Dr. Carla's most popular topics for youth audiences:
Selfies & Self-Esteem
Leadership, Academic Success and Stress Management
Building Confidence and Overcoming Perfectionism
Making Positive Choices and Dealing With Peer Pressure
Overcoming Adversity and Building Resilience
Healthy Relationships
The Importance of Positive Role Models
Dealing With "Haters" and Developing Healthy Friendships
Building Confidence and Overcoming Adversity
Adolescent Health, Sex Education, HIV/STI Prevention and Teen Dating Violence
Online Safety and Responsibility
Goal Setting and Future Planning
Youth Activism and Entrepreneurship
…and other topics customized for your event or theme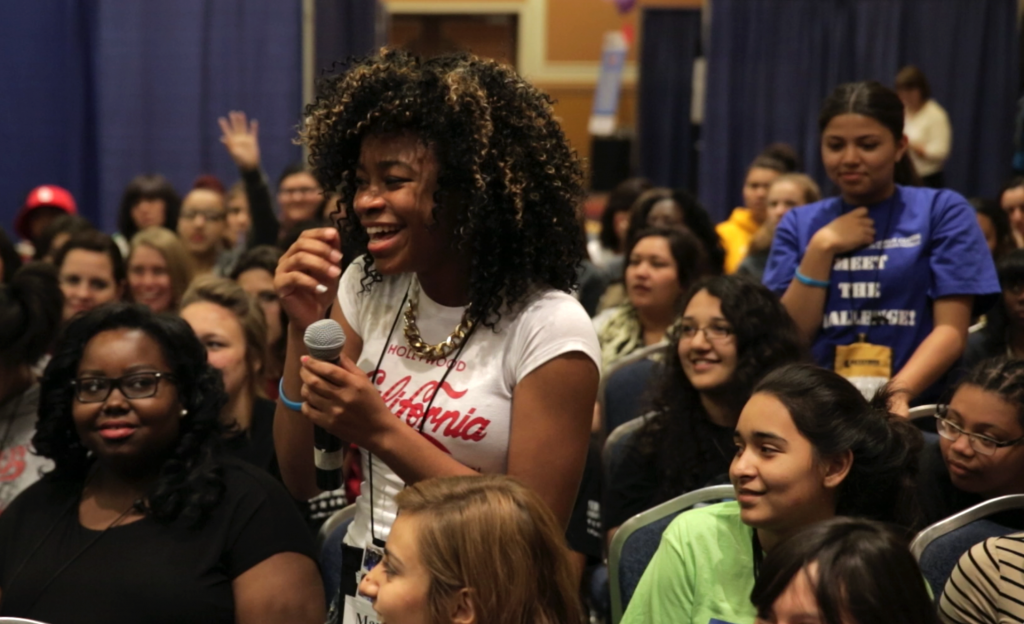 Youth Will Learn…
How to tune out negative self-talk and use positive thinking to achieve their goals
How to define their own worth, goals and success
How to step out of their comfort zone, resist peer pressure and make positive choices
How to develop a positive identity and think critically about harmful media messages about gender norms, sexuality, appearance, success and risky behaviors
Techniques for handling stress and social pressures
How to build resilience and bounce back from disappointments
How to take control of their current and future success
How to express feelings and manage emotions in a healthy way
Why developing healthy friendships and relationships is crucial to their success
How to adjust to transitions during the teen and young adult years

Selected Adult Presentation Topics and Descriptions
Dr. Carla also conducts keynote addresses, breakout sessions, workshops, retreats, teleseminars, webinars and training programs for parents, educators and youth-serving professionals. She is known for using her unique blend of expertise, warmth, humor, insight, compassion and down-to-earth charm to deliver interactive and accessible presentations that educate, engage and inspire her audience. When you book Dr. Carla, your audience will leave your event knowledgeable, empowered and equipped with youth-friendly strategies and practical tools they can use immediately to better understand and connect with youth and improve the effectiveness of their work.
Here is a partial sampling of Dr. Carla's most popular signature presentations for adult audiences (available as keynotes or workshops): 
How To Talk To Your Teen About Anything
Research shows that teens who feel comfortable having conversations with their parents about sensitive issues are less likely to engage in risky behaviors. In addition, teens who have a strong relationship with their parents are more likely to have high self-esteem and less likely to succumb to external pressures that jeopardize their physical and mental health. Despite these promising findings, many parents struggle to develop and maintain a healthy relationship with their teens as they strive to become more independent during the pre-teen and teen years. Teens often confide in Dr. Carla that they feel more comfortable talking to their friends or turning to Google® for advice when they are struggling with a challenge, serious problem, decision or health concern.
In this interactive presentation, adolescent health and behavior expert, Dr. Carla shares personal stories and shows parents/caregivers, educators and concerned adults practical, research-based strategies for better understanding and connecting with teens and building healthy relationships based on trust, honest communication and mutual respect.
Parents will learn how to:
Become an approachable parent and use simple and effective coaching tools that encourage teens to feel safe and open up
Learn how to better understand and connect with their teen
Help their teens build confidence, resilience and make positive choices
Avoid making common mistakes that lead to conflict and misunderstandings with teens
Deepen self-awareness about how parents may unintentionally shut down honest communication and diminish their teens' ability to solve their own conflicts and problems
How to Raise Healthy And Resilient Girls In The Digital Age

Raising girls in today's media- and technology-saturated world can be scary and overwhelming for parents and concerned adults. As girls come of age, they are navigating contradictory messages about gender norms, sexual violence and societal pressures that encourage girls to be "perfect," grow up too fast, devalue their bodies and conform to unrealistic beauty ideals and unhealthy stereotypes about women and girls that jeopardize their health. So what can parents and concerned adults do?
In this interactive presentation, Dr. Carla Stokes will provide a window into girl culture, the sexualization of girls in the media and relevant health issues facing girls (customized based on your audience).  In this interactive presentation, Dr. Carla shares personal stories and draws upon her extensive expertise as a girls' studies and social media researcher, health educator and success coach for girls. Parents, educators and concerned adults will learn specific strategies for keeping girls safe and building empowering spaces that support girls and help them build resilience, resist harmful gender stereotypes, make healthy choices and develop healthy relationships during adolescence.
Participants will:
Explore what marketers and the mass media teach girls about gender roles and female relationships (and how this can impact girls' developing identity, self-esteem and academic success).
Understand how to help girls develop resilience as they navigate contradictory messages in the media, Internet, etc.
Learn developmentally appropriate strategies that parents and concerned adults can use to create a safe environment in which girls can thrive
Discuss how parents and concerned adults can protect girls from the negative impact of today's media-saturated and sexualized culture on girls
How To Help Girls Develop Healthy Friendships
Societal and media messages often teach girls that being physically attractive, sexy and popular is more valuable than being academically successful or treating others with dignity and respect. As girls navigate this stage of development, they may be struggling to fit in, going along with the group, feeling left out, or facing pressures to grow up too fast or conform to unhealthy stereotypes about girls and female friendships. In addition, friendship struggles, relational aggression and bullying are on the rise during the pre-teen and teen years when girls' peers become increasingly influential.
For today's girls growing up in the digital generation where popularity is measured by the number of followers and "likes," social media and technology further complicate these challenges. However, relational aggression and friendship challenges are often unrecognized because adults may not understand "girl world" or realize when girls are struggling with these "hidden" issues.

In this presentation, parents, educators and concerned adults will learn:Important tools to help girls build self-esteem and resilience as they navigate friendship struggles, social pressures, relational aggression and girl world
The most common "mean girl" tactics and how to spot them in real life and online
How parents can support their daughter when her feelings are hurt because she wasn't invited to a party, her friends have turned against her, or her classmates are gossiping about her
(and when not to intervene in girls' friendship problems)
How to help girls when they are behaving like "mean girls" in real life or online
What parents and adults may be unintentionally teaching girls about female friendships (and how to help prevent girls from growing into a teen girl or adult woman who competes with, hurts and distrusts other girls and women)
How To Use Social Media, Hip Hop And Popular Media To Educate & Empower Youth
Social media, reality TV and hip hop-influenced popular culture have been criticized for glorifying sex, violence, misogyny, consumerism, substance use and risky behaviors. Based on Dr. Carla's work as the founder of Helping Our Teen Girls In Real Life Situations, Inc. (HOTGIRLS)® and her groundbreaking research, this workshop is designed to assist educators and girl-serving professionals in understanding the role of hip hop-influenced popular culture in the lives of youth.
In this interactive workshop, participants will explore creative strategies for using popular media (i.e., TV shows, movies, songs, magazines, etc.) to educate youth and effectively engage them in health, media literacy and youth development programs that challenge unhealthy gender stereotypes and the sexualization of women and girls. Participants will leave with a better understanding of hip hop-influenced popular culture and how to effectively engage youth in classroom and community settings.
Participants will:
Discuss how youth are influenced by hip hop, popular culture and the mass media
Develop the skills to create safe spaces in school and community settings for engaging youth in media literacy and media education activities that promote healthy behaviors
Learn best practices for planning youth-friendly activities that incorporate hip hop and popular culture to educate youth about issues related to their health

In-Person Event Options
Dr. Carla's programs are available in a range of interactive delivery formats and can be customized to meet your needs:
Conference Keynote or Breakout Sessions: Keynotes generally last 45 minutes to 1 hour and include 15 to 30 minutes of Q&A. Breakout session lengths vary depending on the client's needs.
Student Assemblies (45 minutes followed by 10-15 minutes of Q&A).  In order to make presentations relevant and age appropriate, we recommend a narrow age range for youth presentations (i.e., 4th-6th grades; Middle School; High School or College).
Parent Presentations for adults at your school, organization or the wider community (60-90 minutes including Q&A). Parent presentations are not appropriate for children.
Professional Development and Training for Educators and Youth-Serving Professionals:Training programs are tailored to meet your needs and there are several possible session lengths including 90-minutes, half-day (3 hours), full-day (3 hours in the morning and 3 hours in the afternoon), and two-days.
Workshops: (90 minutes including Q&A)
Retreats: Presentations at retreats are tailored to meet your needs and there are several possible session lengths including 90-minutes, half-day (3-4 hours), full-day (3 hours in the morning and 3 hours in the afternoon), and two-days at your site.
Teleseminars, Webinars and LiveStream programs – Dr. Carla provides several options for reaching your audience while presenting live or prerecorded content without the travel expenses (45-90 minutes including Q&A)

Rave Reviews
"Dr. Carla did an excellent job and led a great discussion about empowering our young ladies to not allow society to put these pressures on us about what beauty really is. If you're looking for a speaker or presenter to really inspire and encourage young ladies or women in general, please consider Dr. Carla for your next event."
"I think she was a great inspiration to all the girls here. I've worked with girls for a long time and I think this is one of the better ones I've ever heard. They seemed to have loved her!"
"This workshop should be done in all schools and organizations that address the social and emotional development of girls."

"I am a Kappa Omega Finishing School Mentor and a retired school administrator.  I was present at the self-esteem workshop Dr. Carla Stokes facilitated for the mentees.

I was very impressed with her presentation and the level of engagement of the girls.  I observed their attention, interest, and participation in the interactive activities that required them to reflect on their thinking and their beliefs about themselves.  I know that the girls left with a sense of pride and more confidence in themselves.

– Linda Thompson, Ph.D., Retired School Administrator, Atlanta, GA
"I just wanted to let you know that I appreciated your presentation to my young girls. It was informative and worthwhile and the students enjoyed it as well"


– Amina Ross, Counselor, Business and Entrepreneurship Academy, Benjamin E. Mays High School, Atlanta, GA
What Girls Are Saying About Dr. Carla
"You helped us because you actually spoke to us and not at us. You got on our level and helped us and you're flawless to us because we can look up to you now."
"She is friendly and it feels like you have known her forever."
"She is a person who is so positive and you feel good when you're around her."
"Dr. Carla is very relatable, open and approachable"
"She's very positive, inspirational and motivating."
"She's cool, kind, intelligent, chill, and very inspiring."
"She is someone who tries really hard to help girls make sure they know they are valuable. She is soooo caring!"
"A very inspirational woman who has gone through a lot but has overcome and is very successful"
"An ambitious person and she keeps it real"
"She is not preachy. She gets on our level and talks to us, not at us."
"A strong woman who can relate to how young girls feel about their body and teach them how to appreciate themselves"
"She's like an all knowing big sister."
"She's a woman who has overcome teen girls' struggles"
"She's just like us."
"She's really cool and very understanding about how teen girls feel."
"She's very smart and beautiful and gives amazing advice."
"She's a person who will help you change yourself and feel good."
"Dr. Carla is an amazing lady and you will feel amazing because of her."
"She is real, she is cool and really knows what she's talking about"
"She's an encouraging lady. If you ever need advice or someone to talk to, it's her!"
Read More Reviews
What makes Dr. Carla different from other speakers?
Read the Top 10 Reasons Why Event Coordinators Love Booking Dr. Carla and get answers to Frequently Asked Questions.
I'm ready to book Dr. Carla. What's the next step?
Thank you for your interest in booking Dr. Carla for a speaking engagement, training or workshop. Please submit the speaker request form and we will be in touch with you.

More Information: