Please explore the information below to find out more about how you can work with Dr. Carla.
I want to hire Dr. Carla to speak at my event…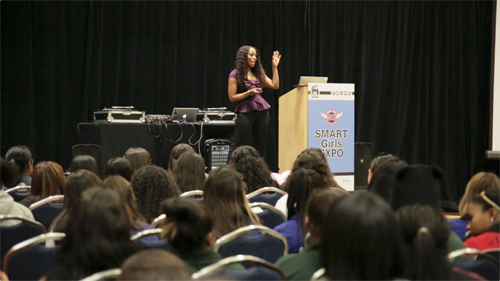 A sought-after, dynamic, and memorable speaker, Dr. Carla speaks to women, youth (4th grade and up), college students, parents, educators, and girl-serving professionals at schools, universities, conferences, community-based organizations and corporations around the United States.  From lecturing to faculty and students at Stanford University to leading workshops for youth and educators at urban schools, she has spoken at a wide range of institutions and is skilled at engaging audiences from diverse racial/ethnic, cultural and socioeconomic backgrounds.
For more information about how to book Dr. Carla for a keynote, presentation or workshop, please visit her speaking page.
I want to hire Dr. Carla to coach my daughter….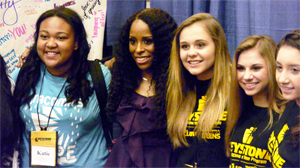 Dr. Carla has worked with youth for more than two decades (since her teenage years)  and is passionate about coaching and mentoring young women and girls in person and online through her private coaching practice.  She also provides group coaching workshops periodically and is currently developing an exciting new online group coaching program for teen girls that is scheduled to open up enrollment in Fall 2016.
Click here for more information and to sign up for updates. 
I want to hire Dr. Carla to teach me how to become a professional speaker or empowerment coach for girls and help me start or grow a successful girl-serving business…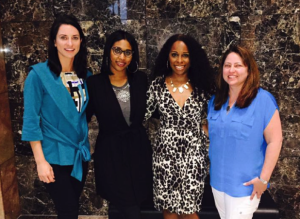 Whether you want to learn how to become an effective professional youth speaker or coach that stands out in the crowded field of girl empowerment, Dr. Carla is a highly sought-after expert dedicated to helping speakers, educators, girl program leaders, teen girl life coaches and other youth-serving professionals transform the lives of girls.
She is also passionate about mentoring women and teaching them how to monetize their passion of helping youth and girls so they can do what they love, make a difference AND make money to fund their dreams without struggling or burning out.
Click here to find out more about Dr. Carla's business mentoring and coaching programs.

I want to interview Dr. Carla for a book, article, show, etc…
We would love to schedule time for you to interview Dr. Carla. Her work has been highlighted in academic books, studied at post-secondary institutions around the world, and featured as an expert in local and national media outlets and popular web sites including The New York Times, Reuters, Woman's Day, Ebony, Heart & Soul Magazine, Yahoo! Parenting and Daughters.  She has also been interviewed on morning shows and television networks around the United States such as NBC, CBS and Fox.