The Junior League of Monmouth County aims to empower young girls to become confident women.
The Junior League of Monmouth County hosted a series of educational workshops presented by Dr. Carla Stokes for members, community organizations that provide services to girls, as well as parents and caregivers in the Red Bank, New Jersey area.
Dr. Carla delivered tailored presentations for JLMC members, girl-serving organizations, and parents/caretakers. The workshops were based on her pioneering research on the influence of hip hop-influenced popular culture and social media on girls' sexuality and body image and 20 years of experience educating and mentoring youth.
During all of her presentations, Dr. Carla provided insight into girl world in the digital age and the influence of social media, popular culture, reality TV shows, and sexualization on girls' health, behavior and relationships. She shed light on how girls use popular apps and social networking platforms such as Instagram and Snapchat to communicate with their peers, express themselves, and participate in relational aggression.
At the workshop for girl-serving organizations, Dr. Carla shared strategies for educators and youth workers about how to use hip hop, social media, and popular culture in classroom and community settings to foster media literacy and educate girls about health issues.
At her presentation at Red Bank Middle School, Dr. Carla also addressed how parents, caretakers and girl-serving professionals can better understand and communicate with girls and help them thrive through the pressures and transitions of adolescence.  She also provided tips about how parents can talk about sensitive topics with their daughters.
Rave Reviews
"We've had very positive feedback…The workshops were outstanding…If you're considering hiring Dr. Carla to come and work with girls or the professionals in your life, I would highly recommend it. She is easy to work with, she delivers a clear and concise message, people are happy to engage with her and she's happy to engage back with them. She's an excellent communicator and sharer of knowledge."

– Kelly Boyer, President, Junior League of Monmouth County, NJ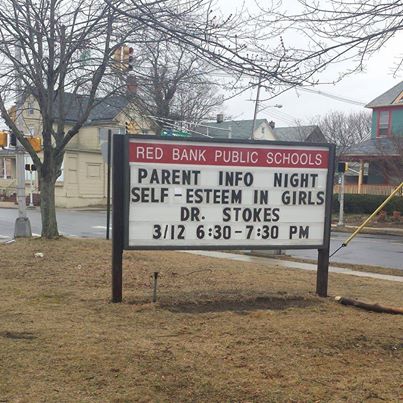 Reviews from Parents
"I gained a lot of insight on what's facing my 8-year-old. I learned that I need to be a better listener! This workshop helped me realize what my daughter is facing. I think I had some idea, but this really opened my eyes. Dr. Carla was an incredible speaker who can truly help give parents insight and hints on how to help our girls become strong women. She helps adults help your girls face the challenges of today's world. She was very well informed and spoke clearly."  – Rosie Perry, Red Bank, NJ
"I learned many techniques about how to relate to my daughters, discuss and understand what they are going through, and address situations that occur in their lives… I highly recommend Dr. Carla!"  – Beatriz I. Copeland, Red Bank, NJ
"The workshop was wonderfully presented and gave me the opportunity to think about my relationship with my daughter."
"Dr. Carla's presentation was very informative.  I learned how to build confidence in my daughters, make them strong and independent, and talk to them."
Reviews from Teen Girls

"Dr. Carla is very relatable. Usually speakers come in and talk and I have no idea what they are talking about. This was really useful, informative, interactive and fun. I learned about some of the meanings of things I see and hear everyday." — Rachel
"I think the work you do is phenomenal and you truly motivate me to help make a difference in the lives of many!! When Dr. Carla speaks, she makes a difference and does it will all her heart." — Mariah =), Student
"This is a great workshop. I learned that there are other girls out there feeling the same way that I feel and going through similar situations. It was very inspiring and an eye opener. Dr. Carla is an inspiration. If you are thinking about bringing her to your school, she will make a difference in at least one girl in the room. " — Fakasia, Student
"I learned that no one is perfect and sexualization is not right… Dr. Carla is amazing and she is very beneficial to girls." — Natalie G., Student, The Rugby School
"Dr. Carla is an excellent speaker that moves her audience and is genuinely interested in making a change. As a 19-year-old, I personally benefitted from the presentation. I will keep in touch!"
Reviews from Girl-Serving Professionals and Concerned Adults 
"This was an excellent, well researched and informative presentation for those interested in girls' empowerment and education. I loved the activity suggestions and appreciated the assorted resources!" –– Bennett Coleman, President, Fair Haven PTA/Girls Scouts Rumson-Fair Haven
"The workshop was awesome. Dr. Carla is 'on the money' with her presentation, information and likability." –– Pamela Robinson, Para Professional, The Rugby School at Woodfield
"This workshop was very effective. I was confident about working with girls but now I am even more confident. I learned that instead of pushing them to understand, I need to listen and be patient. It is crucial to have Dr. Carla come in and talk to young girls. Not someone who is trying to make them feel bad, but someone who wants to make them aware of the issues females face." — Alonah Gill, Program Coordinator, Community YMCA
"I learned an array of information pertaining to (1) media, hip hop and sexualization as it impacts the development and self-image of young girls; (2) definitions of slang words and resources available; (3) activities to incorporate. I have taken available written materials in an effort to spark an interest not only at my agency but with my church who conducts workshops for youth in general and for female tweens and teens." — Diane Shelton, Drug Free Communities Program Director, Prevention First
"Great workshop. Very informational" — JoAnn Rountree, Senior Director of The Community YMCA
"I thought the workshop was excellent and very informative. I learned a lot about current trends. The workshop really reaches out to young girls." — J.G., School Counselor
"She is very smart, helpful and informative."
"Dr. Carla is a great speaker. She touches on all of the things that young women are going through. As a young black woman, this really hit home for me. She is very inspirational."
"Great info, well presented – easy to listen to!"
"Dr. Carla is very well informed and professional."
"Dr. Carla has opened my eyes to the media influences on teen girls."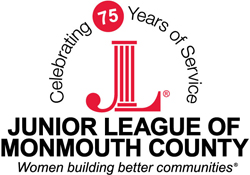 About The Junior League of Monmouth County
The JLMC is an organization of women committed to promoting voluntarism, developing the potential of women, and improving our community through the effective action and leadership of trained volunteers.  The current vision of the Junior League of Monmouth County is to empower young girls to become confident women.
More from Dr. Carla: